Chinese online payment platform Alipay, HNA Group' major carrier Hainan Airlines, and HNA airline tech unit Shareco jointly announced that they have initiated the first inflight online payment service on 15 Hainan Airlines planes.
Air passengers will be able to use Alipay to make inflight e-payments for online purchases like cabin upgrades.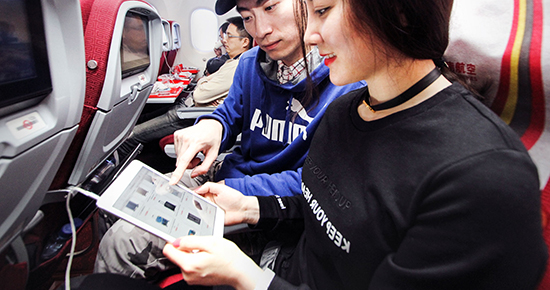 HNA plans to expand this inflight e-payment service to 129 planes of its fleet, including those operated by Hainan Airlines, Beijing Capital Airlines, Yangtze River Express and others.
The service will be accessible by more than 600,000 air passengers per week.
Alipay said that passengers on board the Hainan Airlines aircrafts can connect their tablets or laptops to the inflight WiFi to shop on Shareco's e-commerce platform. They will then be redirected to Alipay's payment pages.
Passengers cannot use their mobile phones for this service as China prohibits mobile phone usage on flights.
Finnair, on the other hand, added Alipay to its inflight mobile payment service in February and allowed passengers to do online transactions using mobile phones. (Translated by Jerry)
Source : chinatravelnews.com
Read More