Are you looking for aviation maintenance and inventory control software for your operation? Whether your goal is to replace manual business practices or to adopt better software, knowing how to choose the right solution for your company can be a challenge.
To assist you with determining what the best option is for your organization, we've created, "The Periodic Table of Aviation Management Software Success Factors" infographic. The illustration is comprised of 118 aviation management success factor elements and is divided into 6 categories: Inventory, Maintenance, Reliability, Finance, Client Support Services, and Company Experience and Solution Flexibility. For quick reference, a consolidated list of all periodic table elements and their corresponding element symbol are located below the image.
Hover over the infographic with your mouse to enable the magnifying glass effect, which will zoom in for closer inspection of each element.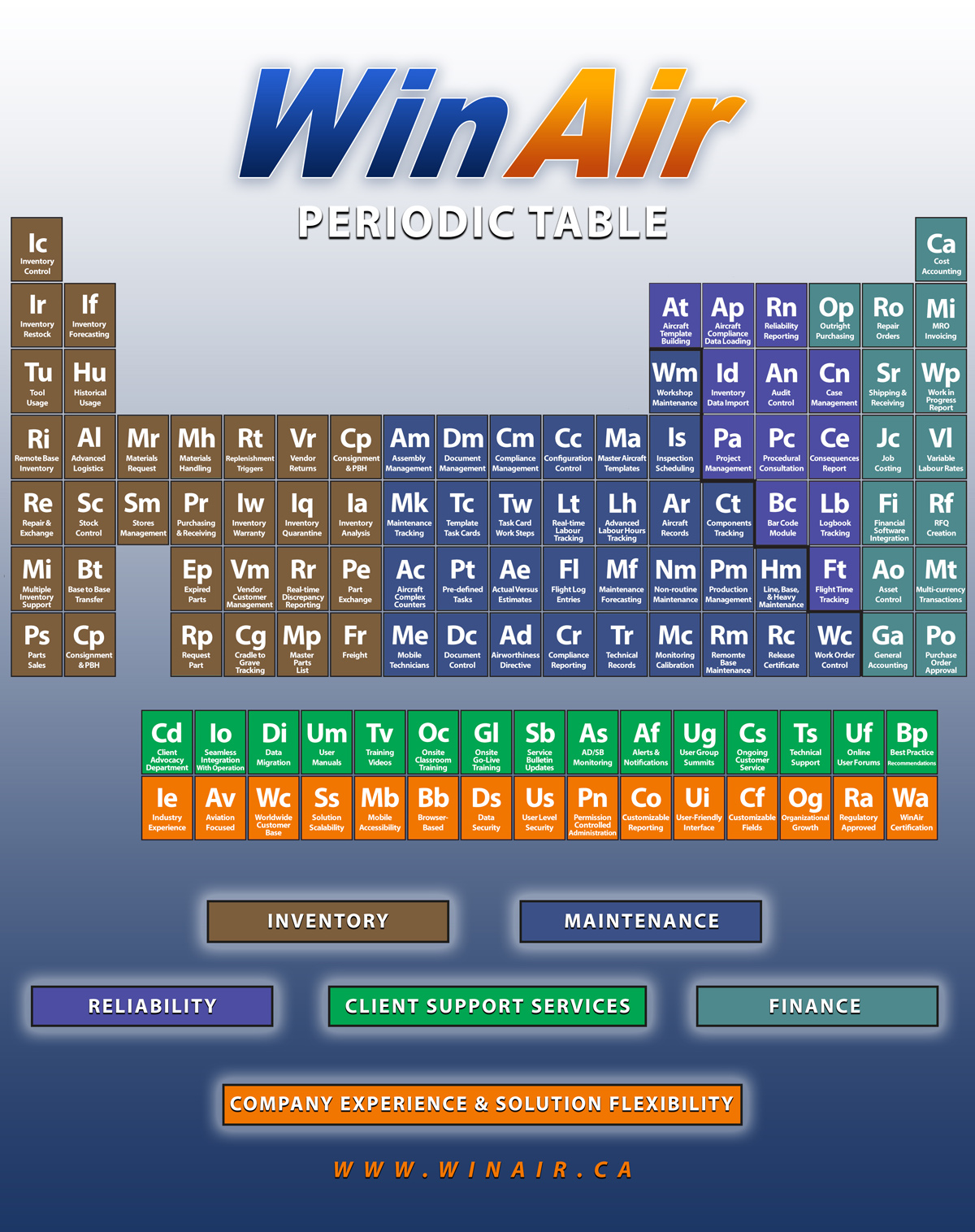 Read More